Inspirations and sketches from my studio in the Catskill Mountain. The solitude of my Artist Retreat compels me to keep exploring, seeing, experimenting, and painting all the picturesque quality outside my window.
Thursday, September 19, 2013
Productive thursday...apple picking at the local orchard with time out for a pretty sketch. Watercolor definitely works with this illustration.
Posted by

artistretreat
at 1:14 PM
No comments:
Links to this post


Wednesday, September 11, 2013
An Exhibit of
Seurat's drawings
at MMA, NYC in 2008, definitely influence my style of sketching.
Tuesday, September 3, 2013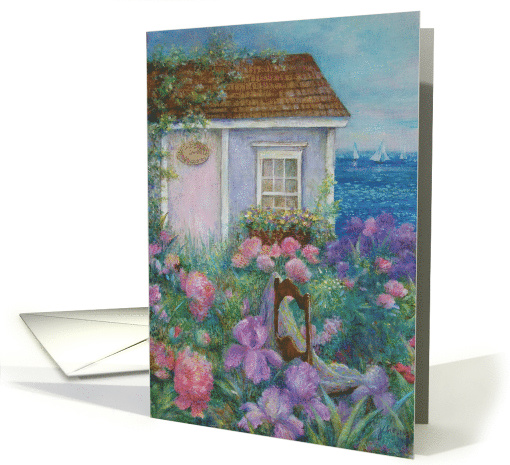 Each island has their own charm & magic. One of my local favorite is
BLOCK ISLAND, RI.
This card design came from an actual seaside cottage on the island.